Location
| | | |
| --- | --- | --- |
| The resorts of Lake Tuzla are ideally located only 15 minutes from Milas-Bodrum Airport and a short 10 minute drive around the Lake to the greens of Vita Park Golf Resort. Also nearby is the traditional working fishing village of Boğaziçi, where today a number of fish restaurants line the shoreline, however, in Ancient times this was the site of the ancient city of Bargylia. Bargylia was said to have been founded by Bellerophon in honour of his companion Bargylos, who had been killed by a kick from Pegasus. Ruins of the ancient city of Bargylia, including a Roman Temple can be seen scattered over the area. | | View Larger Map |
Milas-Bodrum Airport (BJV) is served by a number of airlines from European countries and also has direct connections from Istanbul.
Other flights are also available to both Dalaman (DLM) and Izmir Adnan Menderes (ADB), both of which are just over 3 hours drive away from Lake Tuzla.
Car Hire and Transfers
We would recommend the following local company on the Bodrum Peninsula for both car hire and airport transfers:
www.carhirebodrum.com
Around the Area
Only 30km away from the resorts on Lake Tuzla is the town of Bodrum, site of the Halicarnassus Mausoleum of Mausolus, one of the seven wonders of the ancient world, but known today as the St Tropez of Turkey due to its large marina and its blend of native and cosmopolitan culture.
In Bodrum can be found the Castle of St Peter which today hosts Museum of Underwater Archaeology. The museum was built in the 15th century by the Knights of St John and many of the stones used in the construction came from the Mausoleum of Mausolus which had been previously destroyed by a number of earthquakes.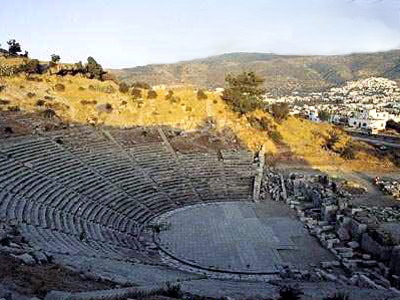 Another sight not to be missed on the peninsula is the well preserved Halicarnassus Amphitheatre, which can be found on the Bodrum to Gumbet road. The Amphitheatre was built during the Carian reign in the Hellenistic age (330 – 30BC) with seating for approximately 13,000.
Bodrum and Milas, the latter of which is only 20km from the resorts on Lake Tuzla, are host to numerous shops and for the bargain hunters there are a number of Bazaars, or markets, on the peninsula, these are held on the following days:
| | |
| --- | --- |
| Mondays | Güvercinlik |
| Tuesdays | Bodrum (fabrics and clothing) |
| Wednesdays | Gümüslük and Ortakent |
| Thursdays | Bodrum (food) and Yalikavak |
| Fridays | Bodrum (food) and Bitez |
| Saturdays | Turgutreis (food and clothing) |
| Sundays | Mumcular and Gumbet |
Weather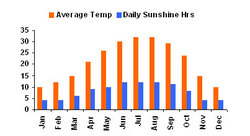 Summers in Bodrum can reach 30C and above during the hottest months of July and August, with plenty of sunshine and virtually no rain. There is no humidity, and even in the evening the temperatures only drop to around 20C in the summer.
The current weather in Bodrum is shown on the right.
|
|
|
|
|